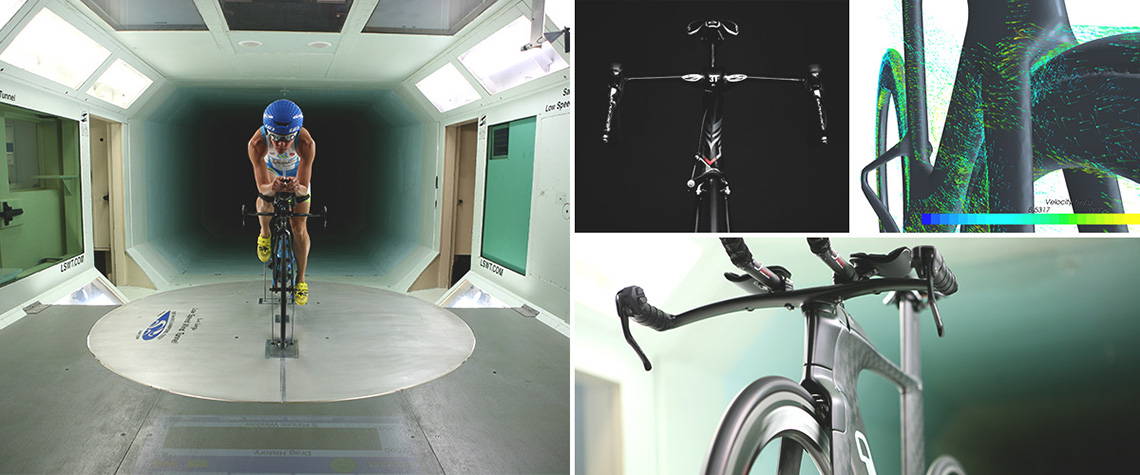 An object is considered aerodynamic if its shape reduces the drag from air moving past it when compared to similar objects with similar purpose. In context, if you can build a bike that's just as light and stiff as your competitor's, but make it require 15 less watts to move at the same speed due to superior aerodynamic efficiency, you've created an advantage. Felt does just that.
Instead of wind tunnel tested, Felt aero bikes are wind tunnel developed. We are bringing prototypes to the wind tunnel, making changes, and then going back and refining the design before the carbon fiber molds are ever cut. There is a big difference between sticking a finished bike in the wind tunnel and blowing air at so you can say you were there, versus multiple trips making changes, before you finalize the design. When molds are finally made, prototypes are built and delivered to Felt's core family of key testers. This includes both sponsored athletes such as two-time Olympian Sarah Hammer, Olympic time trial gold medalist Kristin Armstrong, as well as Felt's.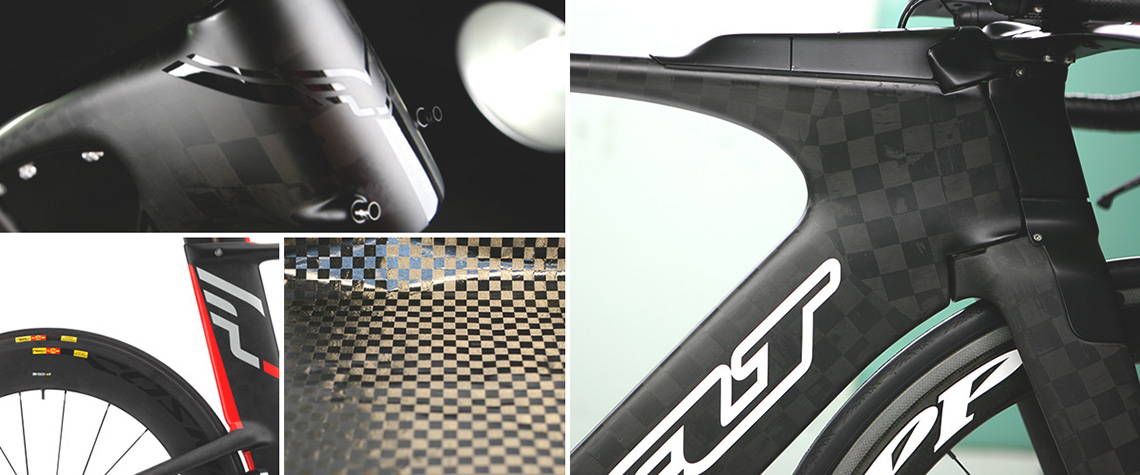 When it comes to carbon fiber innovation, Felt is committed to never-ending improvement. This is the driving force behind our newest carbon fiber blend, UHC Ultimate + TeXtreme®. This new ultra-high-performance blend is the evolution of the technology that is found in our cutting-edge UHC Ultimate + Nano. This latest offering, which debuted in our new Nine FRD frameset, continues to include both high- and ultra-high-modulus uni-directional materials to maximize stiffness and minimize weight. Coupled with our proprietary Nano resin, UHC Ultimate + TeXtreme® sets a new standard in carbon fiber frame construction.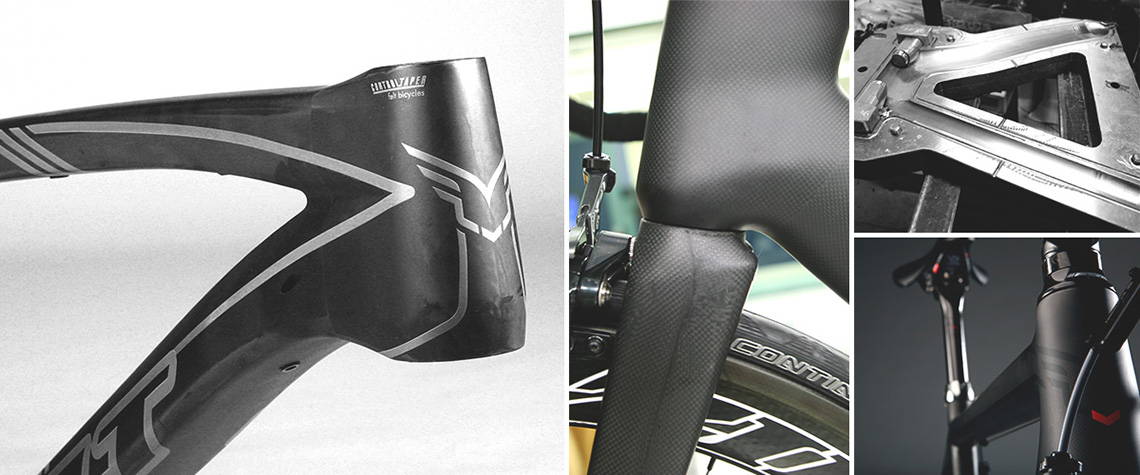 Once limited to aerospace and motor sports, carbon fiber is now the material of choice for high-performance bicycles. Lighter than aluminum, stronger than steel, and with Felt's manufacturing techniques, carbon fiber bicycles offer an unmatched combination of ride compliance, stiffness, strength, and efficiency. With its incredibly high strength-to-weight ratio and malleability, carbon fiber is second to none for building the world's best bicycles.
Carbon fiber, in its raw form, is a conjoining of thin, strong fibers. These fibers come in a variety of grades based on overall strength and stiffness. The higher the modulus, the stiffer and lighter it is. However, this doesn't mean that the best bikes are completely constructed from high modulus carbon fiber. On the contrary, the key to building bikes is to mix and match modulus, finding the ideal characteristic balance stiffness, strength, weight and cost.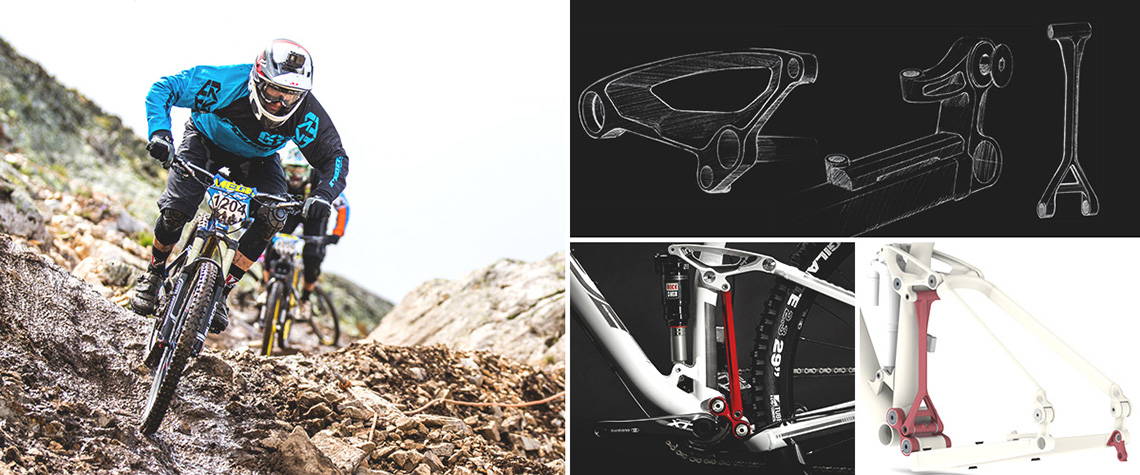 Many people know full suspension creates a smoother ride, but an efficient suspension system can keep a rider moving faster. At Felt, we've developed our own proprietary suspension platforms, each unique in what they do and offer: FAST® and Equilink®.
Many companies use existing suspension platforms which are simply incorporated into a predetermined main frame. The problem with this is that while the suspension may work in theory, it's not necessarily optimized for that particular frame. The only way to design superior bikes is to start from the ground up and design every aspect of the bike, including its suspension platform. We design our own suspension and frame in tandem with the single objective of delivering the best possible ride for any particular set of conditions or riding circumstances. With this in-concert approach we are able to fine-tune our bikes and suspension to achieve a truly extraordinary ride for elite athletes and recreational riders alike.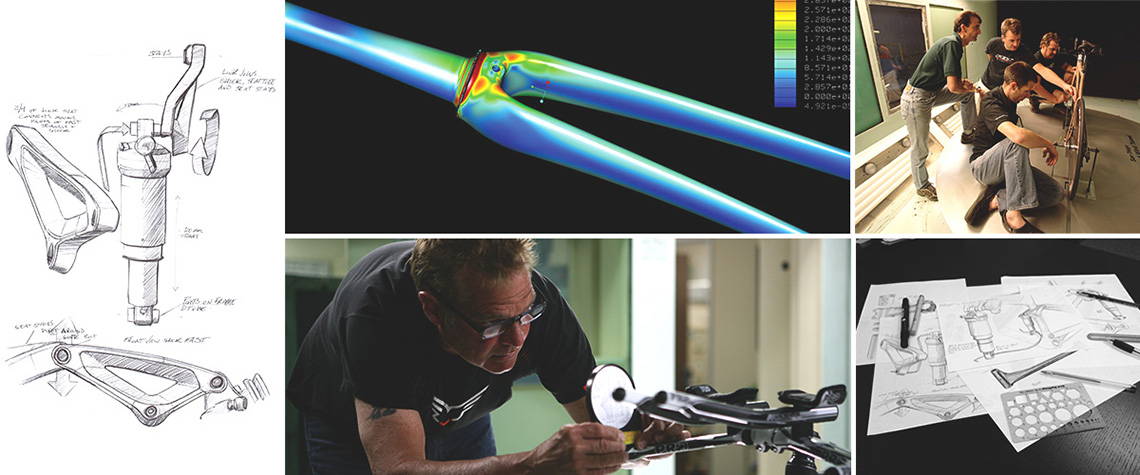 The introduction of a new Felt bicycle comes at the conclusion of a long, thoughtful, and rigorous process. The amount of time from initial concept development to a new bike's arrival on the shop room floor can take years to complete. Sure, we could do things faster and cheaper. But there is good reason for this measured approach. Our goal is to produce the best bicycle possible, regardless of how long it takes.
The lifecycle of this design process varies from bike to bike and project to project. More complex endeavors such as full-suspension mountain bike frames or aerodynamic time trial machines spend extensive time in the development phase before the prototyping even begins. Meanwhile, carbon fiber road bikes and hardtail mountain bikes advance to the prototyping phase far faster, but then stay there for extended time until material selection and lay-up schedules are perfectly dialed. In all cases the goal remains the same: to achieve the perfect blend of technological innovation and material combination to achieve that lively feel that's unique to every Felt bike.